We are glad to be able to offer you professional 3D print of parts exactly according your needs and the character of printed part in the best possible qualities and thanks of low costs for excellent prices by Doppelt Engineering. Entrust us your part or just the ideas and let us to make an offer with the best solving. A part of the calculation are as well the transport costs according your choice by post, courier or other so you don't need to solve, where are we located.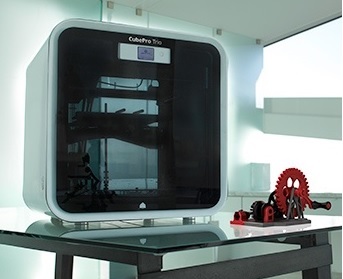 We offer you a print on top professional devices. The choice of printer and the print method depends mostly on the part-character and its size.
For the most standard print is today already standard a use of heated chamber, more heads printer - so either adding some supporting material to the building ABS, PLA or strong Nylon or making of multicolor print.
The print is made from supplied STL files or we will prepare them alone from supplied 2D drawing alternatively we just realize your ideas and requirement on basis of drafts or samples (see reference Engineering).
In the case the prototypes and samples fulfill your visions and demands, we will be glad to offer you their serial production by classical methods including of jig production by first-rate a tested suppliers (see reference outsourcing).